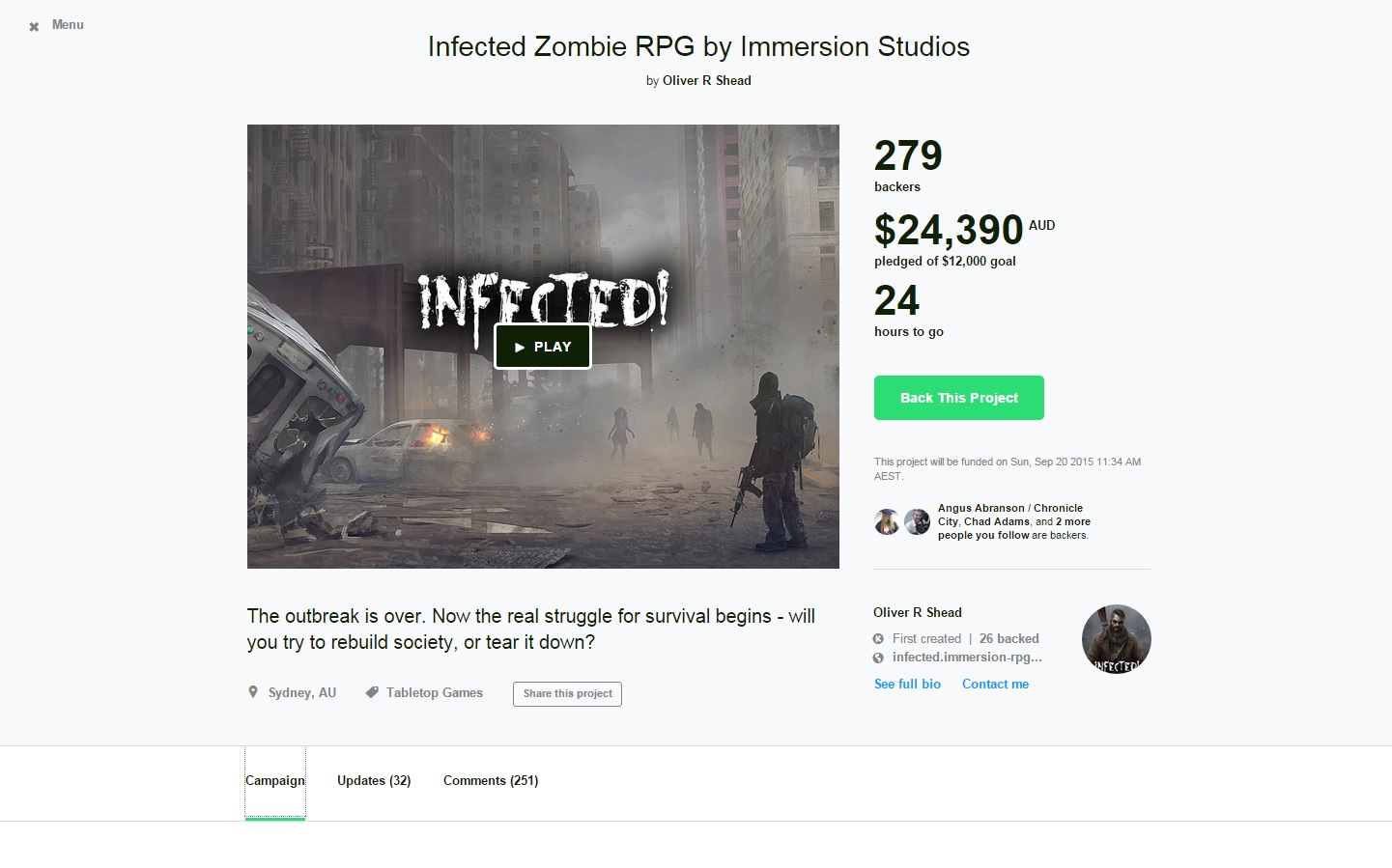 19 Sep

24 Hours to Go!

Well, this is it… the final 24 hours for our Kickstarter on Infected!

We've had an incredible journey so far, and it's not over yet. Support is rallying from all sides to bring this to a spectacular finish!

Check out these Stretch Goals we've already smashed through:
$15K – Reference Card Add-Ons – UNLOCKED!
$17K – Weaponisation UNLOCKED
$20K – x4 NEW Archetype Portraits – UNLOCKED!
$22K – Adventure Set Amongst Backer-Created Content  – UNLOCKED
$24K – High Quality Maps – UNLOCKED!
So what's next?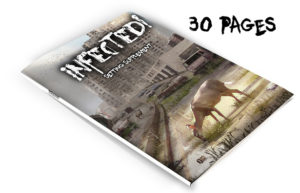 Well, our next Stretch Goal is $28K! At that point we will publish an all-new supplement to the game. This will be epic! 
Here's the deal though – from some backer feedback, we've heard that they'd prefer more content over more epic art. 
And that's a very good point. If we have full-colour art throughout the book, the cost is at least double that of what it would be with B&W (sometimes more than double). It does, however, display the world in the best possible way. What's more epic than the sort of art you can just drool over and lose yourself in?
At the same time, we could probably produce a book of double the size for the same price, with black-and-white interior art. That being said, one option for upcoming settings would be to have black and white or colour if the Stretch Goals were achieved.
Either way, our art would be very high quality, but we want to gauge your thoughts on this.
What's more important – high-quality art, or more setting quantity?
~Oliver