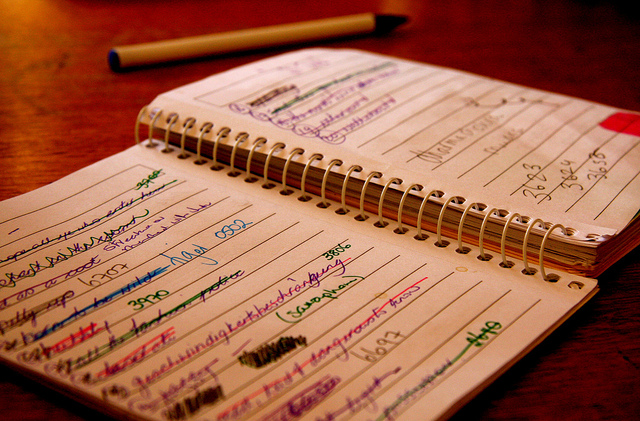 11 Mar

Game Design Lesson #9: Make This List

If you're gearing up for crowdfunding, but have simply no idea where to start, are finding it all overwhelming and feel like you're going slightly mad trying to keep up…well, relax, because that's a pretty normal response to such a massive challenge.

A friend of mine has been going through that exact craziness recently, so I made him this list. It's basically the list that I did myself, with a few additions thrown in. I recommend writing it down in a Word document and referring to it every day. Make notes on where you're up to.

These are your 

basics, 

your essentials, the things that you simply must get done. Remember that writing the book and getting the funding is only half the battle – you've still got to plan it so that the funds don't get squandered in shipping and other costs, with you paying for the privilege of making your book! (Check out

point 4 of this article

).

1 – Write the book/make the product (How far are you already through? Get to 90%!)

2 – Write a sampler intro to your game/product (if you've started, how far are you through?). This could be a pamphlet or brochure, or in the case of an RPG it would be a sample of the final book, with an adventure in it. Give them enough to actually learn the rules and start playing, to see if they like it (you can see mine here).

3 – Get art (How much do you need? How much do you have? Do you have promotional pieces with your logo and website?)

4 – Start making your KS page (how far done?)

5 – Send KS page for approval (even if not truly ready) then get preview link. You can send the preview link to your "trusted few." If you don't have a "trusted few" to vet your stuff first, then get your most enthusiastic fans on board. It's some cool kudos to them that you value their opinion that much.

6 – Make a press release and press kit.

7 – Make a website. If you have one, make sure it's tidy and that the Kickstarter is the first thing they see (with a link to it).

8- Contact a printer, find one that can give you a good deal, then send them the sampler and have them print that and send it to you within a sample of the hardcover full book, so you can test quality. Most of it will be blank pages, but you want to test page quality, ink quality, etc.

10 – Find a distributor for after the KS. Distributors are people who get your product into stores.

11 – Get an email database and mailchimp (it's free). Put something on your site for people to sign up with. I give subscribers a copy of the sampler for free as a bonus for subscribing.

12 – Make a list of media on a spreadsheet (their URL, their name, what they do). Every time you see a youtube channel, blogger, media site, etc., that is in your genre, check them out and put them down, then…

13 – Send your press release and an email to every single one of them that might be interested. Make your email personable. Never bulk email to them all, it's rude, shows lack of respect for them and their time. Remember, you are asking them a favour to publish a blog article on you. At least do them the courtesy of writing to them individually. However, only do this once you're certain of your KS date and have everything in place. Make sure you're certain of your product cost at the least before you send out your press releases. I recommend starting this hard about 6 weeks before the KS launches.

14 – Do rule videos, or other videos that can showcase your product.

15 – Get feedback you can put on the KS page. Reviews preferably.

16 – Do game play vids, or other vids that show your product being used.

17 – Get a professional KS vid. Script it and practice it. Don't use an iphone. Please.

18 – Make a list of basic costs – shipping, printing, KS fees, etc. And then get your "BASE COST" amount. That's the amount it costs you to make one of your products, all the way from creation to shipping. You should basically charge double that, in my opinion, though some say you should charge x5 that base cost.

19 – Work out any stretch goals, if you have any. I'd go minimalist on this. Look at things you are already planning to put in, then make them stretch goals to make it worth your while. Make them something cool. Run it past your sample group. Be very careful here – it's easy to go over the top and promise what you can't deliver. Don't ever do that.

20 – Do not post links to other stuff on your KS page, and keep as focused as possible on your social media pages. Post at least once a week.

21 –

Write a blog. Post once a week if you can. Talk about stuff. Make yourself useful to others (heck, that's what I try to do!). Don't take my word for it, read what

Jamey Stegmaier

has to say about it! While you're there, read everything he has to say… everything. Remember, if you're going to invest your 

life 

into this project, you might as well invest a little time to make sure you do it correctly!

I hope that helps!

Do you know of any other vital steps that need to be done before a Kickstarter? Is there anything you would add to this list?

~Oliver R. Shead

—–

Ooh! You're still reading… well in that case it's time for me to tell you about 

Infected! 

which is

still available for pre-order

(though not for much longer). Why pre-order this beautiful, full-colour book filled with Infected and desperate survivors, and realistic communities and groups surviving the post-outbreak world? Well, apart from all that, pre-order backers have the option of purchasing our limited-edition GM Screen, reference cards and dice. I won't be making any more of them… get them while they're hot!